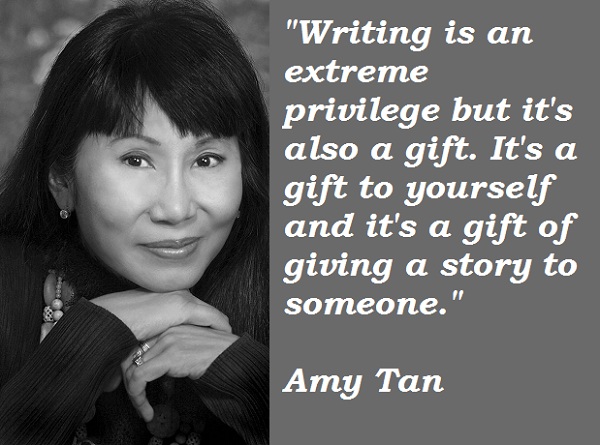 Thursday Thoughts: What do you think you will miss most about high school after you graduate?
We looked at Amy Tan's "Mother Tongue," and considered what makes it a reflective essay. We also located places where she used parallel structure in her writing.
For tomorrow, answer one of the following questions in a well-written paragraph.
How did Tan's mother influence Tan's understanding of English?
In what ways does Tan suggest that a person who does not speak perfect standard English might be treated with less dignity than someone who is a fluent speaker of standard English? How does she support that idea?
How did Tan's perceptions of her mother and her version of English change over time?
What does Tan indicate were the most important factor

s

in her decision to become a writer?